A rather tipsy Dawn Mist showed up in The Wrong Arms last night, clutching a black bottle. Here are her offerings:
"The lighthouse shines brighter on the island."
"One may return back to the lighthouse of hopelessness."
"The lighthouse has found a new gin. Brockmans is quintessentially exquisite."
NEW FAVOURITE TIPPLE OF THE LIGHTHOUSE
When I enquired if the lighthouse referred to might be on Long Island, the reply was:
"Alas, not this year. EC only for reformation"
The reformation referred to is the one which had been
hinted at last month
. I asked, "No ref
this year
then?", to which Dawn replied,
"*blows cheeks* apparently not"
.
I now think I know what the "
death
" and "
personal sadness
" that Our Mozzer referred to the other day was all about.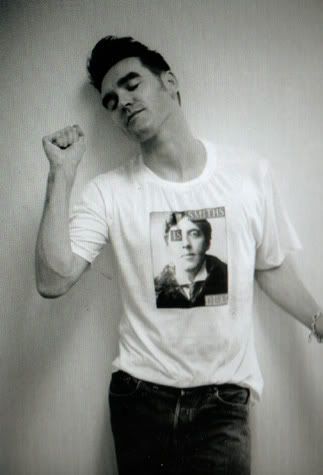 Dawn often speaks in riddles, and I am wondering if the lighthouse on the island could refer to there being a forthcoming concert in Hawaii; the place where
Morrissey gave me an interview in 2012
- an interview which included a quote about What Difference Does it Make, which
Songfacts.com now quote as gospel
.
DIAMOND HEAD LIGHTHOUSE IN HAWAII
And finally, something that could mean something, or could mean nothing. On True-To-You website last week, Morrissey announced a '
schedule
' for concerts in the US, whereas the dates for Mexico were listed as '
confirmed
'. Despite some of these US shows having
already sold out
, will they
actually
go ahead?
And now, I am off for a pint in The Spice Island Inn, and then to watch my football team play against
Accrington Stanley
.... no Brockmans in the surroundings of luxury lighthouses for little old me.