The very few who remain have been posting their comments to yesterday's
Final Curtain
entry. Those leaving comment include both Dawn and Astra. Here they are:
It was a thankless task at times, but you did it without complaint. MORRISSEY took the stage, but you held the beautiful spotlight steady.
In the shadows, games for the willing.
FTM was always the light that never went out.
Your heart, was the generator
ASTRA
From Dawn Mist:
Mademoiselle and Astraea, were both and not MW entities. However, OM was grateful for the fascination and excitement they both brought to him. For reasons which, OM cannot be bothered to clarify.
Our lighthouse, for the lighthouse was ours, will remain open.
Remember, those that seek shall find.
Who knows what? Blue Rose is a front row shame.
The only others to leave a comment on FTM were: Heather, EARS, Manc Lad, Moz Fiend and comrade harps.
The fact that Dawn has mentioned that the lighthouse will remain open, gives us a glimmer of hope that the journey might re-continue at a later date. Perhaps there really is a light that never goes out.
With regard to Dawn's comment that "Blue Rose is a front row shame", I would imagine that this is aimed at those who took a blue rose just to get
themselves
noticed, as opposed to genuinely taking one to give to Morrissey as a thank you. Those charlatans have now faded away, but I am sure that there will forever be a handful who continue to take a blue rose to concerts, with me being one of them - although my days of trying to leap on stage are now
definitely
over.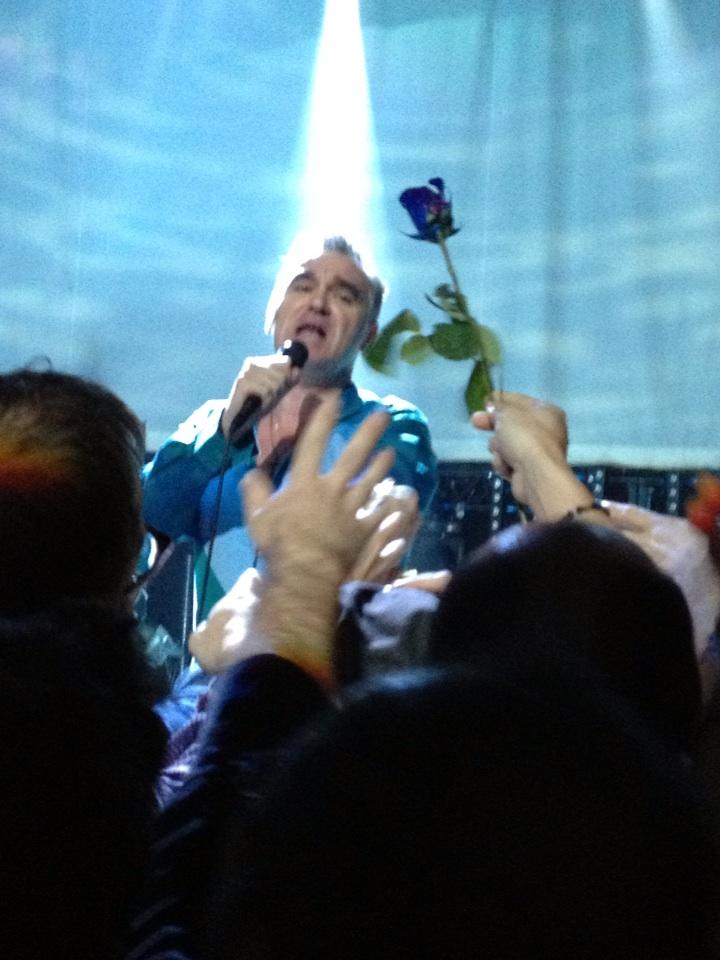 And finally, Astra also left the following comment on the
True Morrissey blog
:
And as the earth groans with a heart too heavy for words
Because of an axis too burdened
With noise
And with the mental vacuous
And with the eternal streams
Of the eternally uninspired
Meanwhile,
In the then,
And in the now
And in the always
MORRISSEY put all of the seminal into SEMINAL
And OM put the mischief where it always belonged - everywhere
Godspeed, kidlet
And may God bless you, from here
To there
And back again
Miss you
Kiss you
Whilst forevermore, in puss-like repose
I will remain pooled here, in all that my own tremulous heart ever desired
-that is, swathed in Italian lingerie. French hair. Irish whiskey. Etc. etc. etc.
With my loving nonsense
And with a loving nudge of my CHA-CHA-CHA moves,
Discarnate and starless
Until all of our nights stop turning into tomorrows, or -
Until we meet again
ASTRA