In my last blog entry I wrote that Morfessa had taken to Twitter yesterday to post a comment about Ian Brady. Morfessa returned to Twitter a few hours later to tweet some more, but this time with the new Twitter name of...... Morrissey!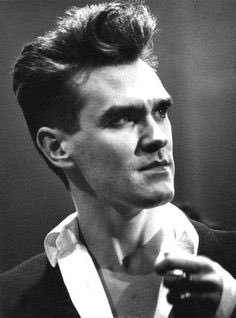 No one will of course believe that this is the real Morrissey, but that is neither here nor there. Here are Morrissey's highlights from yesterday:
"My Finger Nails Collect the World's Problems."
(Ed - This is supposedly the title of an unpublished Morrissey song that was first mentioned on Day 472 of FTM, with the lyrics (wrongly) published on Day 859 &
correctly published on Day 860
)
"Interaction is overrated."
"My magnanimity will be unheard, whereas my obstreperously will be renowned."
"A man thinking or working is always alone..."
"I could take a personal portrait and post onto here. Still no one would believe."
"Perhaps a personal portrait would be humorous this late on in the game?"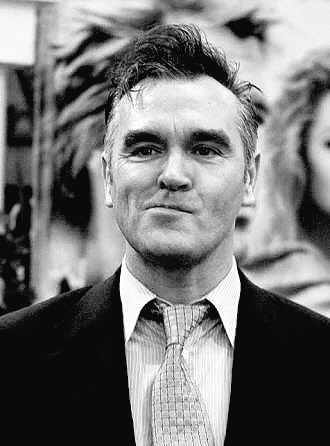 "I am at your disposal. All four of you."
In reply to Heather tweeting, "Imagine the hordes if there was a blue tick":
"I'd still be terribly misunderstood. When I'm kind, I'm called dull; when I'm dull, I'm called awkward; when I'm playful I'm called cruel; and when I'm cruel I'm called witty."
"I have proven honesty in popular music gets you nowhere."
I replied to that last tweet with, "Nowhere? Hardly nowhere", to which Morrissey came back with:
"Well, I'm still here. Here in my bedsit whiling away lonely afternoons on Twitter."
It struck me as strange that Mozzer had tweeted, "afternoons" as it was 7.55 in the evening, but an explanation (of sorts) came in the next tweet:
"When I say bedsit... The Sunset Marquis has gone downhill slightly in recent decades."
A SUITE AT THE SUNSET MARQUIS, HOLLYWOOD
If that tweet about the Sunset Marquis is to be believed, then Morrissey is currently in LA, which would explain why he tweeted "afternoons".... although as a matter of fact, Morrissey's tweeting session of yesterday would have taken place between 6.15am and 11.59am LA time, and NOT in the afternoon. Maybe M's latest bout of depression has resulted in a complete lack of time awareness!
As Morrissey's mood appeared to still be somewhat somber, I asked him, "When will you be starting the, "live more and care less" regime?", to which he replied,
"Regime? Am I Stalin?"
. When I retorted that, "there are definitely similarities", I was met with a single word response:
"C**T!!"
Morrissey returned again at 2.17pm LA time to tweet:
"At my best I am a mature Robbie Williams impersonator, at my worst I am Morrissey."