Following the publishing of my previous blog entry early on Wednesday afternoon, in which I had written that Morrissey seemed to have a complete lack of time awareness, he took to Twitter at 5.23pm (9.23am LA time) on Wednesday as Morfessa, and tweeted:
"Good after-evening."
I replied to the above tweet with, "Good grief! Open the curtains", and got the reply,
"I'm a seminal artiste. I have not touched a pair of curtains since 1994."
I suggested to Morrissey that he get the maid in to open the curtains, or indeed the "towel wafter", and got the response,
"You are deluded."
I'm not quite sure
why
he called me deluded - I obviously know that I
am
deluded, but just not quite sure why I was called deluded in this particular context. Does Mozzer's personal assistant, Damon 'towel wafter' Anacreonte not do curtain opening? Is it a job too far?
MORRISSEY AND THE TOWEL WAFTER
That was all we saw of Mozzer in the public bar of The Wrong Arms on Wednesday, although I did get a private audience later in the evening, where I was told,
"Another classic MW parody to be published. In fact, this is quite possibly my favourite. "My quiescent phase".
I will publish once FTM Day 2171 gets 50 comments. I feel this is deserving of your work and effort."
I am pretty sure that the piece Morr-ee-say is referring to is 'The Morrissey World Order', which was an epic piece published on the old MorrisseysWorld blog in January 2013 (as reported on here -
Day 485 of FTM
).
Yesterday morning, I tweeted to my very few followers that we needed to post 50 comments on Day 2171 of FTM. By early afternoon we had reached 42, but then Our Mozzer returned to The Arms (at 1.41pm - 5.41am LA time!!!) using his @AlfsButton account, and tweeted:
"50 comments is too low for the artistic genius you will receive. I now wish to see 75 comments. Each comment over 100 words. If I am not happy with the comments that are left then I'm afraid the journey will be over. No pressure. No pressure at all"
I responded to the above by tweeting, "And at 75 it becomes 100. We've been here before", to which OM replied,
"You sound negative. Life is cyclical. You are warned. My patience is currently running close to nadir."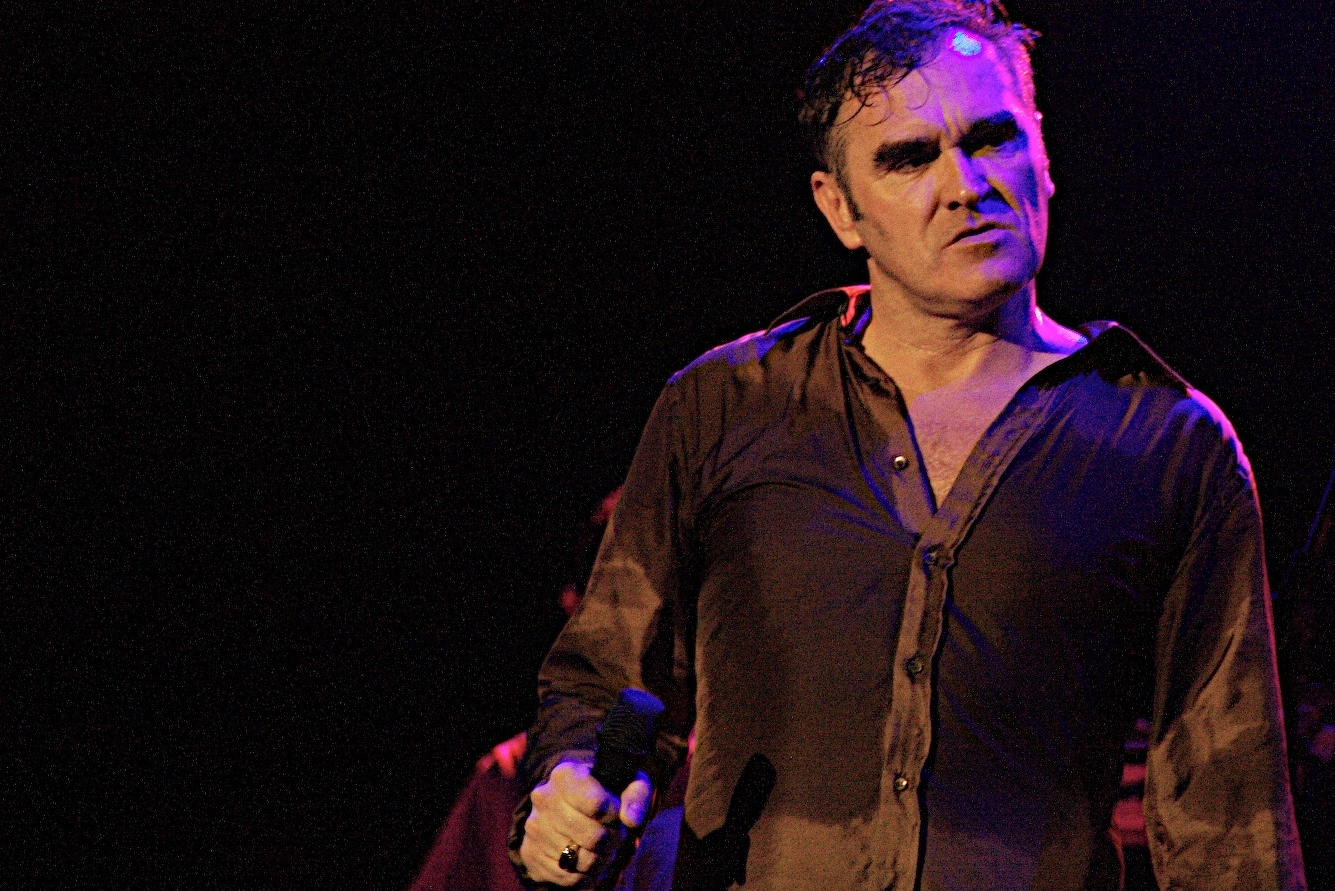 OM's only other tweet of yesterday was in reply to a question posted to Morfessa by one of the '
silly women
', LizzyCatMoz, who asked, "Why do you keep in contact with an unpleasant and divisive person like Rat?". Moz replied,
"I find him to be more entertaining than the usual suspects I see here."
Those words mean a lot to me, but of course the likes of: Lizzy, Gob, MerryAnne, Rosy Mires, Still.I.Cling, Marcus and Chuck just don't get it. Instead of accepting that they have got things all wrong, and instead of questioning their own prejudices, they instead block the various Morrissey Twitter accounts, convince themselves that it wasn't Moz after all, blame me, and then walk away. I've said it before, but I'll say it again, it really is quite bizarre behaviour.
As for the 75 comments of over 100 words each, well, it just didn't happen, although I am pleased to report that one of the 10 people who did leave comment was Loughton Lil, who after a lengthy absence, has returned to the fold.
Will we get the MW classic from the quiescent phase despite our failure? I guess that depends on the moody blogger's mood. And as we now seem to be in another quiescent phase, could there be some new parody pieces on the horizon? Our numbers may be few, but we live in hope.