There has been no sign of Morrissey in The Wrong Arms since Friday night, but there
has
been confirmation that the rumoured Hollywood Bowl concert
is
going ahead on November 10th, so the excitement that had been coming from the LA Mexicans based on those rumours
hasn'
t been wasted, and Morrissey will be going back to the Bowl for the third time.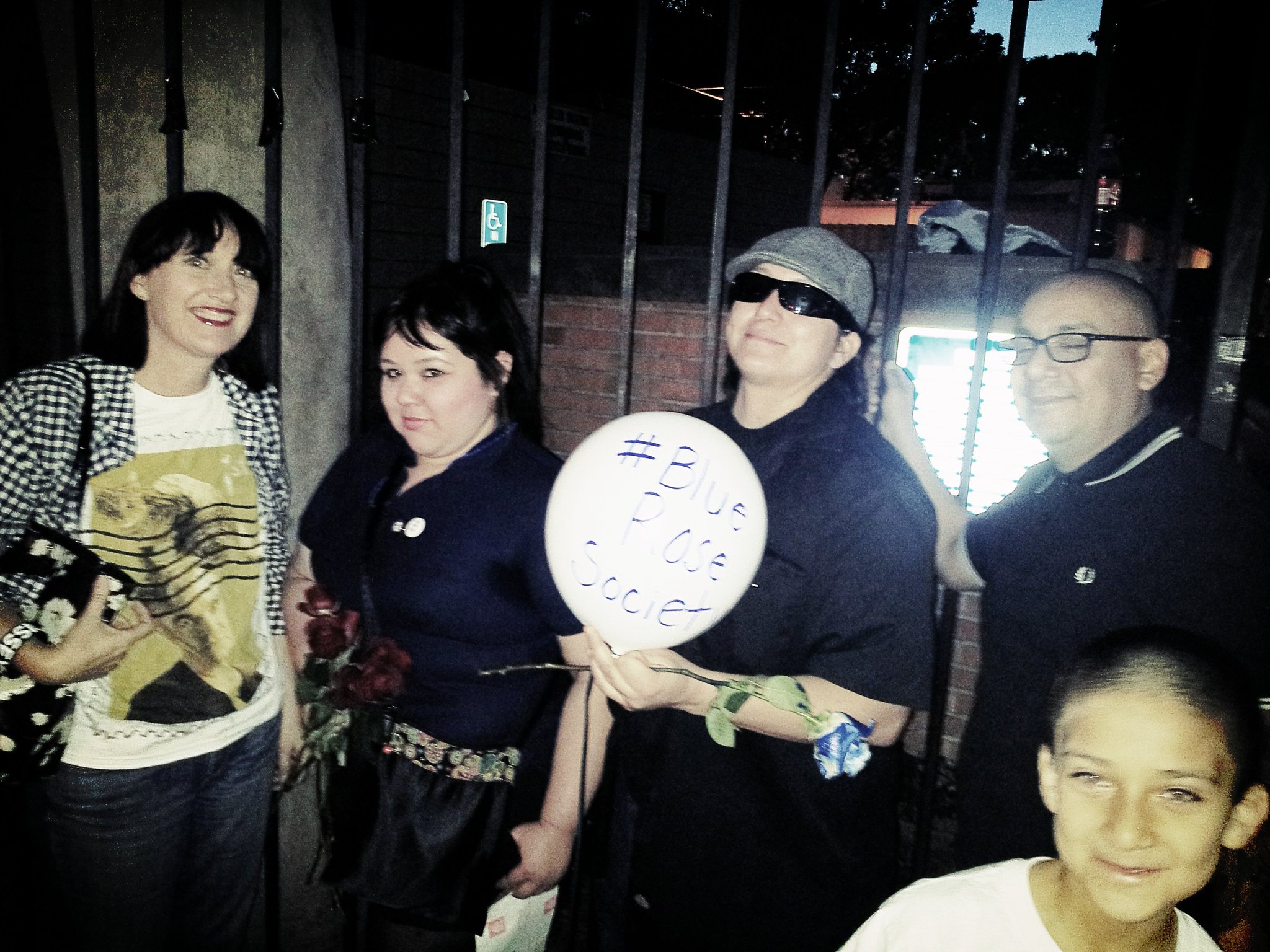 BRS LA MEXICAN BRANCH - EXCITED, AND RIGHTLY SO
I still find it strange that
True-To-You.net
is on the poster, when that website is no longer being used. What I
don't
find strange, is that
Morrissey Facebook
is
also
on the poster, even though
Morrissey denied that he had a Facebook account
. The reason that I don't find this strange, is because Morrissey also
denied that he had a blog
, and that he
was on Twitter
, but they turned out to be little untruths too.... not that anyone outside the BRS or DDD has managed to work that out yet! Is it too much to hope that just one of those Morrissey fans who dismissed the MorrisseysWorld blog and Twitter accounts as a hoax based on Morrissey's denial now has a lightbulb moment, and realises that perhaps, just perhaps...
IT'S ON!
Much as though I would love to go to LA, and much as though I would love to see a concert in the Hollywood Bowl, and much as though I would love to see
Morrissey
in the Hollywood Bowl, I won't be going. I will just have to wait until the tour comes to the UK, or at least somewhere a little closer to home.
Whilst on the subject of concerts, I must mention a thought that struck me on Sunday night, as I watched Rod Stewart conclude his headlining performance at the Isle of Wight Festival. I'd never seen Rod in concert before, but just presumed that he would finish his performance with Sailing, which he did. Likewise, when I watched The Pretenders on Friday night, I presumed that they would finish with Brass In Pocket, which again, they did - with Chrissie Hynde even making some reference about it being the one that everyone had been waiting for. The thought that struck me, as I stood there in that field on Sunday, was that Morrissey doesn't have that
one
song that most people at a festival would be waiting for.... and I like that.
UNPREDICTABLE
And whilst on the subject of being struck by thoughts, earlier today it suddenly occurred to me that the words given to me by Morfessa last Friday; which I
wrote about in my last blog entry
,
might
, just
might
, be lyrics from a new song.... but then again they might not!
*Goes off singing* Do you still believe everything you read? And do you still believe
everything
you
don't
read?