Morrissey (as Morfessa) returned to The Wrong Arms yesterday for a five minute period, between 2.25pm (Rome time) and 2.30pm, and posted the following:
"Bent on revenge. Bent on getting even."
"The mortal sickness of the mind and I'm never unhappy to be unkind. So I look at you and I wish you ill."
"Lay down in your bed of rust"
"Let their filthy voices sing 'God save the queen', an anthem for the nation. But we spit on the land we perish for. Then we turn to God."
To me, these looked like song lyrics - very good ones at that, but when I replied to the 'bed of rust' tweet, asking if it was a lyric, I got the reply (at 4.22pm Rome time):
"It is not. It will not be. The strength of other lines will render this powerless."
I added that I really liked the 'bed of rust' line, to which I got the reply:
"Well you would. You are already accustomed to the idea."
A couple of hours later (at around 7.40pm Rome time), whilst I was powdering my nose in the Ladies, Morfessa came in and said,
"Remind me. What was The Scenestar's password the other after-evening?"
The answer was, as Morfessa fully knows, "LYRIC'. This leads to two questions:
A) Was Morrissey in cahoots with the people at The Scenestar to issue 'Fake News', and
B) Are those tweets of earlier
really
new lyrics?
I would guess that the answer to the first question
has
to be YES, otherwise, where on earth did The Scenestar get that password from, and the answer to the second question must surely be NO...
surely
?.... I mean, he just wouldn't....
would he
?
Morfessa returned to the main bar of The Arms at 10.30pm (Rome time) to reply to an old tweet of mine, in which I had stated that I didn't think Joe Chiccarelli was not producing the new LP, and asked who was? Morfessa replied,
"Dawn."
I'm pretty sure that I was wrong about Chiccarelli, because he actually posted a tweet featuring a picture of Sophia Loren back on June 4th along with the words, "Inspirational walls in my summertime studio locale"..... Joe's in Rome!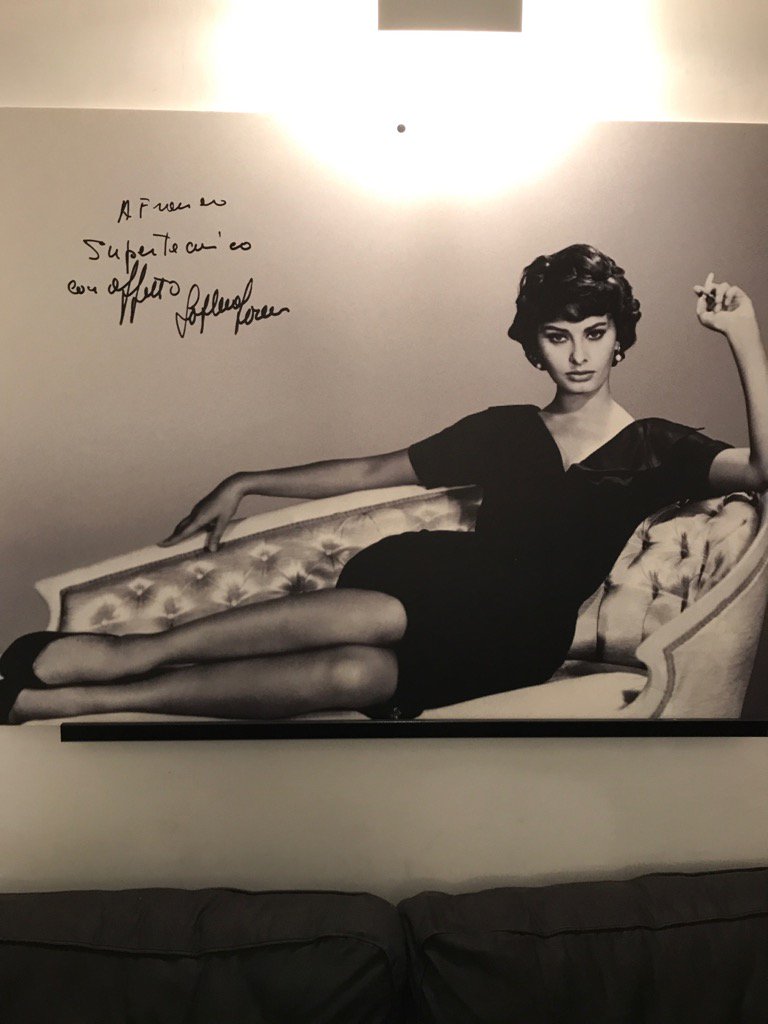 Just after 11.30pm (12.30am Rome time), Morfessa posted another tweet in my DM box:
"Plausible side"
I didn't see it until 7.30 this morning, when I asked, "Is this a song title?" and then answered it myself stating, "Of course it isn't!" Morfessa replied (at 8.47am Rome time),
"Would I tease?"
followed by,
"I must say. I'm rather excited."
And so are we!
The teasing continued later in the morning with these tweets, which again look like lyrics:
"Are you a fool or a madman? Is there a difference, can you even tell?"
"You've written the story of your life and at the end you realised that you never truly lived."
"I am a grain of sand thrown about by an unknown hand."
Morrissey returned again later this evening to chastise those in power regarding the
Grenfell Tower fire
:
"Westminster elite do not care. They are safely tucked away. High rise horror a Ballard ideal for them."
"Death for no reason is MURDER"
"The establishment is weak. Freezer Clay will be gone soon. It's up for grabs. Take control. Take power."
I had no idea who Ballard was, but good old Google informs me that J G Ballard was a novelist who wrote a book called
High Rise
- hence the reference to him regarding Grenfell Tower.
And finally, The Queen is Dead was released today as a 12 inch single and 7 inch picture disc. Next Friday, it will be Number 1 in the Official UK Vinyl Chart - the very first Smiths/Moz Number 1 single.