I am rather excited today, and didn't sleep particularly well last night, as I couldn't wait to put this blog article together. There is very little in life that gives me as much pleasure as writing, and although I don't really stop to think about it very often, writing this blog gives me immense pleasure indeed. I am also very proud of it, and am still deluded enough to think that one day, in years to come, it might actually be a document of historical interest.
So, what is it that has gotten me all excited? Well, last night, at just after 10pm, I was beckoned into the MorrisseysWorld chatroom by Monsieur Mozzer himself - in the guise of AlfsButton - and we then proceeded to have a cosy little one-to-one chat for about an hour - to be honest, it's as good as an interview.
Morrissey was in a chipper mood, and started the conversation by insulting my age, my looks and my genitals! I won't post the whole transcript of the conversation, but I will share some of the more interesting bits, which includes: a song that may well be featuring on the next tour, a clue as to whether a song on the new LP is an old one or a new one, a possible stage backdrop and much more. Here we go:
MOZ: I feel my entire existence is to have given a smile to most, a deeper understanding to a few and complete outrage for many.
ME: The many are certainly outraged. I'm disappointed that there has been a lack of outrage at the axe. Perhaps it will come.
MOZ: The axe was supposed to be the Queens head. We have edited enough.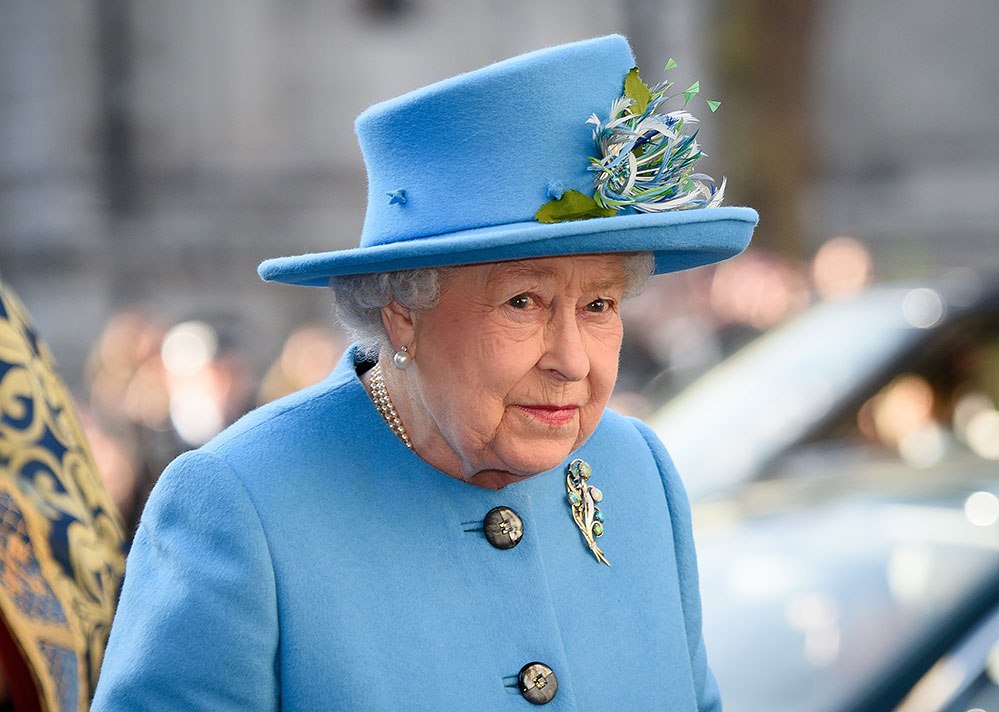 ME: I am genuinely surprised that the axe hasn't been censored in these terrorist times.
MOZ: Am I a terrorist? I terrorise the unimaginative and ill informed.
ME: By challenging the monarchy, that makes you a terrorist.
MOZ: That has been happening for centuries.
ME: Yes, but to have a child holding an axe whilst also holding that placard standing outside Buckingham Palace, will be seen as a huge act of terrorism. If the Daily Mail see the axe, they will go for you.
MOZ: I await it. I have seen stormier waters.
ME: You live in stormy waters. You like stormy waters.
MOZ: It is the only waters I have ever known.
ME: The Mail will of course bring up Madstock, the Chinese, Norwegian KFCs...
MOZ: Vilified for Madstock - A few years later the Union Jack used for Brit Pop and Spice Girls and also Tony Blair and his cool Britannia. The Chines statement I stand by. I offer no remorse for the truth. Just call me Haile Selassie.
ME: And that's why those with intelligence love you for speaking what others with a public voice won't say.
MOZ: Thank you for saying what I knew you would say.
ME: Am I predictable?
MOZ: To me, everyone is.
ME: Who do you admire most?
MOZ: Nobody. Or.... Mike Joyce for stretching a four year career for nearly one hundred and forty seven
ME: He has no career. He didn't win in court, he ended any point to his life.
MOZ: Well he should do the noble thing
ME: Give back the cash or throw himself off a cliff?
MOZ: Keep the money now. It has been devalued by his touch.
ME: Do you think The Smiths would have reunited by now if the court case hadn't happened?
MOZ: Marr would never allow it.
MOZ: (The twitter) hashtag CruisingWithJaneMcDonald is surely a joke? Is she perhaps cruising for a plastic surgeon to make her look less like a man?
ME: Jane McDonald is cruising on twatter?
MOZ: Pride of the North
JANE MCDONALD - A MAN-LIKE CRUISER
ME: The north has no pride.
MOZ: I shall choose to ignore that.
ME: You don't even live there. And I don't blame you. Home is a question mark!... is the song on Low in High School the original 2003 song?
MOZ: I am afraid you will have to wait and see.... But I would not hold out for the past.
MORRISSEY WITH ALAIN WHYTE, THE CO-WRITER OF THE ORIGINAL HOME IS A QUESTION MARK, WHICH NEVER SAW THE LIGHT OF DAY
ME: What sort of title is When You Open Your Legs? Smut!
MOZ: My songs have always been smut. Smut hidden behind layers of pretence and intelligence.... Pin and mount me like a butterfly... I don't want a love I just want to be seen tied... You see the pattern?
ME: Will you ever sing Reel live?
MOZ: I think the time has been and gone.
ME: Noooo. Reel would be unbelievable to hear.
MOZ: And so it shall remain. I would like to play Girl Least Likely To... who do you admire?
ME: Nobody.
At this point, Morrissey posted this photograph:
CROWD CUP TIE - ARSENAL V LIVERPOOL 1963 BY ROGER MAYNE
ME: Great picture. Can I publish it on tomorrow's FTM?
MOZ: You may... although, why?
ME: It's a great picture, and if it were to appear as a backdrop...
MOZ: Very well.
ME: It's actually a REALLY great picture - 'Steptoe meets Uncle Skinny'.
MOZ: I am quite aware of how good a picture it is.
ME: Will it appear as a backdrop?
MOZ: Well if I throw enough mud some may stick.
ME: Actually, I admire those who genuinely care for others. It's a quality I would love to have.
MOZ: Sometimes caring can be suffocation. But yes it is an admirable trait.... one I obviously possess.
Morrissey then posted another photo, and added the tag,
"Mother dearest"
:
WOMAN IN CALIPERS (THAT'S THE TITLE I'VE GIVEN IT!) BY STEVE LEWIS
MOZ: Do you have a favourite photographer? Nephew dearest and Jake dearest are two wrong answers.
ME: Julia Margaret Cameron.
MOZ: Dull.
ME: A pioneer. A female photographer in a mans world...but yes, dull.
Morrissey then posted a gif of the actor,
Charles Laughton
... Yep, Morrissey posts gifs!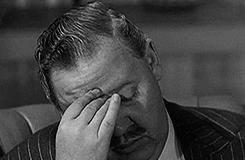 MOZ: I must take my leave. I am currently reading Animals in Irish Literature and Culture. And if you believe that...
And off he went.
It would, of course, be nothing other than a 'coincidence' if any of the following were to happen:
A) Home is a Question Mark turns out to be a brand new song and not the Alain Whyte song from 2003
B) Girl Least Likely To gets played on the next tour
C) Morrissey uses an image by Roger Mayne or Steve Lewis
D) Morissey uses an image of Charles Laughton
E) Jane McDonald becomes more feminine
F) There is no F!
Morrissey has used a Roger Mayne image before -
for the cover of Interlude
- but I don't recall him having ever used a Steve Lewis image. I was unfamiliar with Lewis's work, so have done a bit of research this morning, and he has taken some marvellous pictures:
PHOTOGRAPHS BY STEVE LEWIS
Morrissey also made an appearance in The Wrong Arms yesterday lunchtime as AlfsButton, and brought an old friend with him.... BROKEN!
For those who may be reading this who have not come across Broken before, he is one of Morrissey's characters/pessoas, who we have previously learnt is a: meat eating, Bieber loving, bedsit dwelling, bitch of a failed medic. Broken is particularly good at challenging people with prejudices and character weaknesses, and he doesn't suffer fools gladly. He has sent a number of people packing over the past six years of our journey, including the likes of GOB, Marcus, Chuck and Lizzy, who all fell foul of Broken purely and simply because he exposed them.
Broken is highly entertaining, but must never be taken too seriously. Approach with caution - he bites!
Alf got the conversation rolling by firstly abusing me, and then offering me some marital advice. I had posted a photograph of myself and Chris Moyles from 2007, and Alf tweeted,
"A fat c*nt next to a bald c*nt."
When I tweeted to say that I wouldn't be able to attend the newly announced New York concert date as it clashed with my wedding anniversary, Alf helpfully suggested that I should,
"kick her down a divorce court."
It was at this point that Broken joined in. No hellos or anything like that, but straight into:
"One suggests that your wife has already given you all she will. It's time for the end."
I enquired as to whether he meant a 'nudge off a cliff' type end, or a 'pack your bags' end, to which he replied:
"Throw her off the cliff, pack her bags and take them to the nearest Trinity Hospice. They will reject them. Charity has some taste you know."
I must confess, I had never heard of Trinity Hospice before, so I
googled it
. It transpires there is one in Blackpool and another in London. I wonder if Broken is a Londoner or a Lancastrian?
TRINITY HOSPICE HAMMERSMITH - HAS TASTE, APPARENTLY!
My conversation with Broken quickly went further downhill, but it did make me smile:
ME: No wonder you're single. You're brutal. Does your mother even love you?
BROKEN: The question should be why should I love her? I never asked to be flung into this void of human waste.
ME: She is no doubt disappointed by the outcome too. She must curse the day you were conceived.
BROKEN: I pity my father
ME: You have one?
BROKEN: I heard rumblings of a town cunt when I was little and just assumed he must have done the deed.
And then they were gone.
And finally, Cyril, and finally, Esther, as expected (and predicted by me the other day), Spent The Day In Bed
didn't
enter the Offical UK Top 100 Chart yesterday. That particular chart is a chart completely influenced by the streaming habits of today's teenagers, and perhaps that is how it should be. The album chart, however, is still a reflection on an artists standing, so we now await the album release on November 17th.