I have at last managed to work out what Morrissey meant when he tweeted the words,
"Do you still believe everything that you read, or everything that you don't read?"
It was spelt out by Morrissey (@AlfsButton) himself yesterday afternoon on Twitter, when he told Heather:
"It really is not too hard to work out. They (the words) are an act of publicity."
I asked, "So, was the UKIP mention a purposeful act to create a media storm, to see who would scream "racist" yet again?". I got the following reply:
"Do you still believe everything you read? I never mentioned my support did I?"
The fallout from Morrissey's recent comment at Maida Vale about the UKIP leadership battle has gotten quite ridiculous. The media, all rather predictably, have accused Morrissey of everything under the sun, but what is quite amazing, and incredibly disappointing, is that people who have previously dismissed the media's dross as, well, dross, have started to turn on Morrissey,
believing everything that they read
...or in many cases, believing it on hearsay, without even reading it...
everything you don't read
!
Here is a reminder of what Morrissey actually said:

"I was very surprised the other day, it was very interesting for me to see Anne Marie Waters become the head of UKIP... oh, no, sorry, she didn't, the voting was rigged. I forgot."
No support for UKIP in that statement. Certainly no mention of Islam, and yet the media, the general public, and Morrissey's have taken to calling him a Nazi and a racist.
Here are just a few of the many, many misguided comments on twitter:
Deborah Whatford (@4eyedcow): "Oh Morrissey. I can't believe you said you support racist Tommy Robinson. I can't support you. Sadly, I'm boycotting you." - Where, oh where, has Morrissey ever even mentioned the name
Tommy Robinson
, let alone given him support.
Stephen Marsh (@puddletown_tom): "Sorry but I can no longer read this racist crap and justify buying anything by Morrissey." - It really is quite incredible, and rather worrying, that Stephen has made this decision based on something they he has read, written by a writer whose name he probably don't even know.
Ruth Pearce (@NotRightRuth): "Pretty unpleasant to see all the fawning over Morrissey on the 6 Music website after his racist outburst" - Racist outburst? WHERE? Did Ruth watch the show, or has she just read
the bullshit in the Grauniad
; which was written by Stuart Heritage - are all Guardian writers particularly ugly ginger-haired men?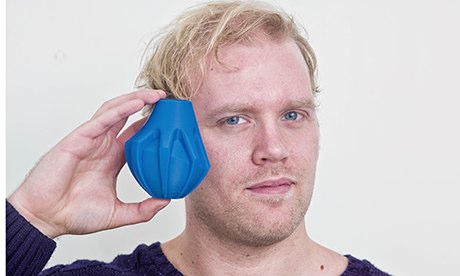 Taymar (@TaymarHoughton): "Why is Morrissey a horrible racist, why is he ruining all my fave songs by being a shit person?" - a comment that was again linked to Heritage's Guardian piece...people
really do
believe
EVERYTHING
they read. Had Taymar even heard of Stuart Heritage before Monday? I certainly hadn't. Why trust the word of a person you don't know? What makes Heritage's view the right one? If Taymar had written his piece on a toilet wall, she wouldn't have given it a second thought, but because it is in a 'respectable' (?) newspaper, then it must be right.
Luke Turner (@LukeTurnerEsq): "Dear music business/press/radio...please stop enabling Morrissey & his racist views just because you once loved The Smiths."
Claire Butler (@CLButler76): "Quick note: there's no defending Morrissey. Please don't even try. The Smiths were amazing but he's a racist idiot & out of touch."
Zack (@rayza_ramon): "Right Morrissey, I think that's me done. You helped me from 12-18 but you're a racist backwards bellend now and I can't deal with that."
Even former Liberal Democrats leader, Tim Farron (@timfarron) joined in: "Jools, please don't interview him. Please just let him sing and leave it at that." Farron was picked up by Morpheus (@reddkatt) who replied, "Yeah please don't let him be proud of expressing his northern working class roots. You're a prat farron." Farron replied, "You assume that all us working class northerners spout racist drivel, we don't. And I love Morrissey by the way." - Firstly Farron states that Morrissey spouts racist drivel, and then he says he loves him! You couldn't make this up!
TIM FARRON - LOVES PEOPLE WHO SPOUT RACIST DRIVEL
Simon Price (@simon_price01): "Morrissey declares support for (UKIP candidate, Tommy Robinson collaborator) Anne Marie Waters on 6Music. Remind me how he's "not a racist"?" - Perhaps Simon could remind me where Morrissey declared support.
@Morrissey23rd: "Those making excuses or defending Morrissey's support of sectarian and racist bigots are only making a tit of yourselves." - ....and yet this guy still has the name Morrissey as his twitter handle!
Roberto Ferdenzi (@RobertoFerdenzi): "I think those 'we' who like him are diminishing when it comes to his verging on racism views, I'm sad to say." - Roberto Bore-densei is yet another who has believed what the newspapers have told him, i.e. that Morrissey's views are racist. Where is the racist view, Roberto? And like Tim Farron, if you truly believe Morrissey to be a racist, why oh why are you still buying his records and watching his concerts? Have some conviction, please.
Morrissey also made an appearance on Twitter yesterday wearing his Morfessa (@trueMorfessa) coat, and tweeted the following:
"I'm hanging by a thread."
In reply to me tweeting, "Do you still believe what you read?":
"Or everything you don't read?"
"Dread, dread, dread."
In reply to Heather asking what Morfessa dreaded:
"All will become clear."
"I must return to my bed of rust."
Morfessa also made mention of the "archives", which may mean we'll be getting an old MorrisseysWorld parody piece on the
TrueMorrissey blog
. Alf has also contacted me to say that there may be a new parody piece on its way, which is rather mouthwatering.... there's certainly enough material about to write one.
And finally, just a few hours after I posted my
blog piece of yesterday, in which I likened the latest Morrissey witch-hunt to the one Oscar Wilde had to endure in 1895
, the
official Morrissey Instagram account
posted a photo of..... Oscar Wilde. Just a coincidence, nothing to see here...