Last night I should have been at Portsmouth Guildhall watching Morrissey play there for the first time since
2006
, but thanks to
The Guardian promoting
Dave 'Hassle has-been' Haslam's
'Anti-Morrissey Disco of Hate'
as an
anti-racist
event; and therefore attracting
Antifa
,
all the concerts were cancelled
. Had The Guardian
not
publicised Haslam's disco, and
not
given the very incorrect notion that Morrissey is racist, then Haslam's event would have remained unknown about, and the Morrissey concerts would have gone ahead - The Guardian therefore has much to answer for.
It is no coincidence that it is
ALWAYS
The Guardian who publish these lies about Morrissey, and it is blatantly obvious to even a simpleton that the paper has an anti-Morrissey agenda, which stretches back over a number of years - most of it is documented within this blog.
The Guardian is the newspaper of choice for Britain's aspiring middle class, politically correct, liberal lefties, but it has gone downhill rapidly in recent years, and is now no more than the left-wing equivalent of The Sun. The Guardian reporter responsible for the cancelled Morrissey concerts is a journalist; if that's what you can call her, named, Frances Perraudin (@fperraudin). Ms Perraudin may think that her article was nothing more than just another in a long line of anti-Moz articles published in The Guardian, but
as I wrote last Monday
, by making Morrissey out to be a racist,
EVERY
fan
of Morrissey and The Smiths is branded a racist too, and therefore leaves them open to attack,
which is now starting to happen.
The actions and words of people like Dave Haslam and Frances Perraudin are
DANGEROUS
, and they should not be allowed to get away with their hateful lies.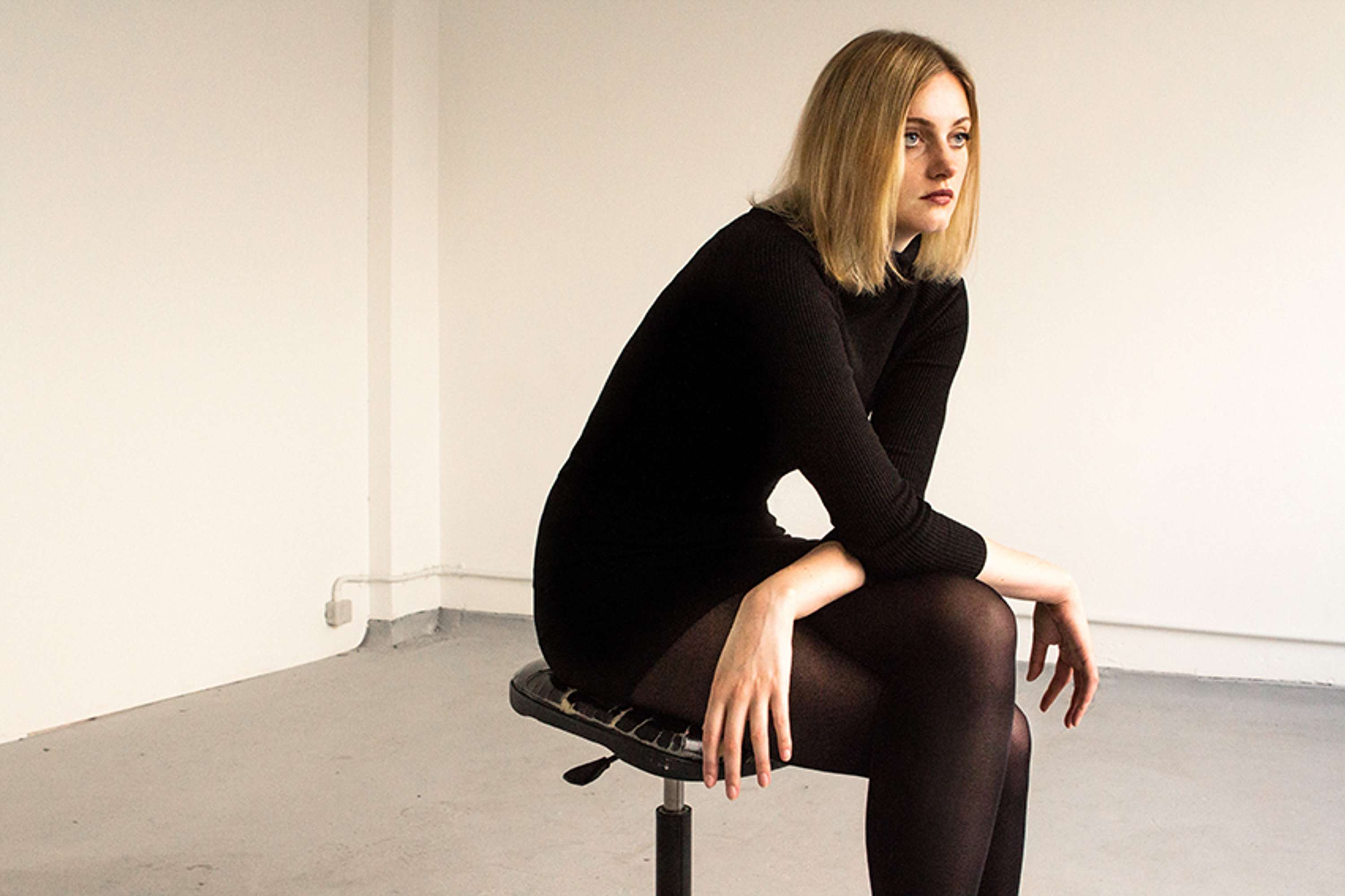 FRANCES PERRAUDIN - THE LATEST IN A LONG LINE OF LYING GUARDIAN JOURNALISTS
Funnily enough, without Morrissey's concert at Castlefield on Sunday, Haslam's Disco of Hate was a complete flop. Haslam; who was a
close friend of the late paedophile, Jimmy Savile
, will now once again disappear from the public eye - his fifteen minutes of fame are well and truly over. The Guardian however goes on, as does their anti-Morrissey agenda. Not a single week goes by at the moment without an anti-Moz article, and
YET ANOTHER ONE
was
published last Sunday,
this time written by former comedian, Stewart Lee, who ironically looks like a cross between Moz and Boz on a particularly bad day.
STEWART LEE
Lee's article is as irrelevant and nonsensical as all the other Guardian articles about Morrissey, and he proves he was never really a fan in just the second sentence, in which he refers to Morrissey as Stephen -
EVERY
real Morrissey fan knows that it is STEVEN, Moz even spells it out for us, literally, in the song
Ouija Board, Ouija Board
. Stewart Lee is a clown - and like many clowns, he just isn't funny. It is for the best that he has given-up on comedy.
Last night Morrissey responded to this latest assault
via his manager, Peter Katsis on the Official Moz Facebook Page, in an article titled, New Balls Please
.
PETER KATSIS (LEFT)
Another Z lister called Marc 'Lard' Riley took
his
turn to give Morrissey a kicking this week, calling Morrissey a Muppet, whilst at the same time referring to Joyce and Rourke as, "talented folk", but when I confronted Riley on Twitter to ask him what it is exactly that Morrissey has said or done that is so horrendous, he didn't reply. Why is it that the likes of Riley, Lee and all the others who have recently turned on Morrissey have waited until 2018 to do so? If these people
really
believed Morrissey to be racist, then
WHY
have they waited until now to say it? The answer is simple, they DON'T really believe he is racist at all. The truth is,
ALL
of these recent turncoats, without exception, have
ONE
thing in common........they
ALL
voted for Britain to stay in the EU. Tell me I'm wring, but I'm not! This recent anti-Moz theme that has snowballed in the last two years can
VERY CLEARLY
be linked back to the fact that Morrissey supports Brexit. Case closed.
Whilst on the subject of Brexit, Theresa May has come up with a completely watered down version of leaving the European Union, which in effect pretty much keeps Britain in the EU. So disgusted were both David Davis, the Brexit Secretary, and Boris Johnson, the Home Secretary, that they both resigned this week. Theresa May will now either deliver a Brexit that ISN'T a Brexit, or she will very soon be replaced as Prime Minister, no doubt by Johnson. What was it
Morrissey told the Independent last November
? Oh yes, he said that Brexit will never happen "because Westminster don't want it" and that "they're just finding a way not to make it Brexit" - and they say that Morrissey should keep his mouth shut because he doesn't understand politics!
THERESA MAY ON THE 'REMAIN' CAMPAIGN TRAIL
Tonight England play Croatia in the semi-finals of the World Cup, with the winners meeting France in the Final on Sunday. Quite unbelievably there are a large number of English people who
DON'T
want England to win the World Cup, with the reason being that they don't want everyone feeling proud of their country, as it may scupper any chance of reversing Brexit. It is these sort of people that also hate Morrissey so much - that is the England we now live in.
In other news, Morrissey has returned to Twitter as both @FeebleFedelma AND @Alfsbutton, and at one stage earlier today, the two of them were having an argument - it isn't the first time we have seen Morrissey pessoa's interacting with each other, and it is vey funny to witness.
Feeble Fed actually tweeted on Monday, joining in a conversation I was having with Jesse MozFiend (@MozFiend) about Boris Johnson. Jesse asked if Boris dresses up and acts as silly as
Ed Milliband had on Radio 2
this week, to which Moz replied,
"Dress up? Act silly? I am afraid that's his normal self."
BO JO
Moz took to Twitter yesterday evening (as Feeble Fed), and sent me a DM to inform me,
"You would have heard National Front Disco tonight."
Being told that doesn't exactly make me feel any better about the Portsmouth concert being cancelled, especially as I had conversed with M on the subject of NF Disco a few weeks ago via Twitter DM, and Moz had hinted that not only was he going to sing that particular song, but he also hinted that he may change the lyric at the beginning from David to Raymond (
see here to find out why Raymond
). Oh Haslam, you cunt!
I was asked on Twitter yesterday by someone called Sharon (@HpPilates), if Feeble Fedelma really was Morrissey or an imposter. Feeble Fed jumped in to tweet,
"You have written about many impostors over the years"
and then added,
"No personal portrait needed?"
The very fact that Feeble Fed referred to it as a "personal portrait" and not a photo is pretty much all the proof anyone could need that this is the real Morrissey, after all, who else speaks/writes like that, but I already have had my proof that Fed is the real deal in the form of that statement posted to me last week about the concerts being cancelled - a statement which incidentally has
also
convinced a member of Morrissey's own staff that Feeble Fed really is Moz, but that's a story for another day....or maybe not .
Feeble Fed then tweeted,
"My seminal eyebrows are in rest position. No personal portrait today."
Sharon replied to this by tweeting, "Rest position suggests you are a Pilates aficionado", to which M responded,
"One has been known to stretch legs akimbo on special occasions. On full moons usually."
MORRISSEY SINGING ABOUT OPEN LEGS
Feeble Fed's only other tweet of last night was in reply to Deborah Bartlett (@bartlettpr) who had tweeted in response to a tweet I had posted about National Front Disco apparently being on the set list. Deborah wrote, "Oh that's a low blow for Ratty tonight FeeFee!", to which Feeble Fed wittingly tweeted,
"FeeFee? That is an odd spelling of something else I am sure."
- poor old Deborah!
And so to today's Twitter offerings. Moz turned up as Alf at just after 11.30 am and tweeted to me regarding the Peter Katsis 'New Balls Please' piece; which I presume was actually written by Moz.....what am I on about,
of course
it was written by Moz! Alf tweeted,
"I feel I once tweeted about new balls or perhaps I just imagined it. It is certainly scribbled down in my seminal notepad under the heading of "Tweets of seminal intellect for the unwashed masses"."
. If he did ever tweet about new balls, I don't remember it, but someone else might.
And then came the VERY FUNNY conversation between the pessoas:
ALF: @FeebleFedelma Who the bloody hell are you?
FED: Pardon, who the fuck are you? Your quiff reminds me of a wind-battered birds nest on top of a egg.
ALF: I'll have you know the quiff is as bountiful as it was in 1982. It's just been in hiding. One does not wish to upset the old men in my audience by having more hair at 45 than they have ever had.
FED: Pfft, 45? If breathing in ever becomes an art form, you've nailed it old chap.
ALF: Well at least I don't need a recording to remind myself to breath in and out. I know when to breathe. Breathe in just before shirt is removed from torso, breathe out once iconic torso is off stage and in a robe."
I wonder if Moz really does don a robe when he comes off stage.
MORRISSEY - BREATHING IN
Morrissey signed off for the day using the Fed account tweeting:
"Don't believe everything you see, read in-between the lies."